Ummm, Taste Fraggy!
Is anything better than video games or cookies? Well yea, there are
several
things which are better, but it's after midnight and I don't think she's coming over tonight. Instead, I offer these: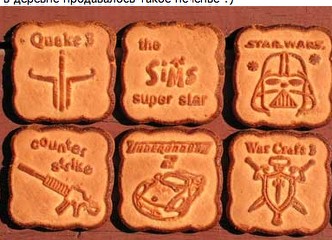 A bakery in Yakutia, a former Soviet republic, is making biscuit/cookies
inspired by video games
, such as Quake, Counter Strike, and The Sims. Yummy!